Roll out with a fresh coat of paint.
It's time you fell back in love with your car! Few cars have that just-off-the-lot look between commuting, driving around Benson, North Carolina, drop-offs, pickups, and errands, but that doesn't mean you can't get it back. Let our paint shop at Crash Management Auto Body restore and refresh your car's exterior with a fresh coat of paint.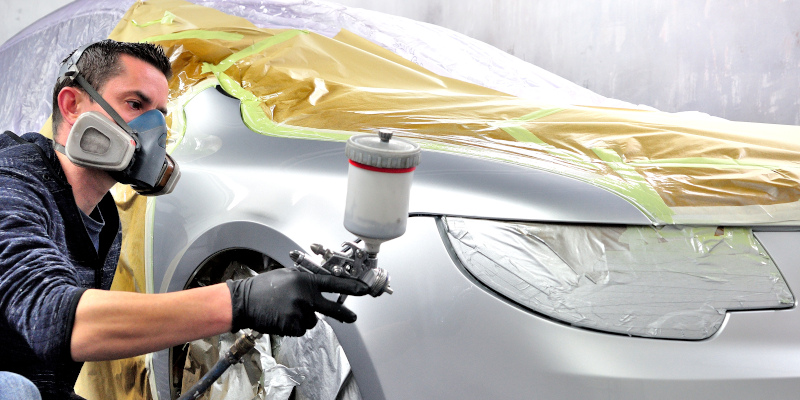 Our paint shop's basic service involves adding a single-stage enamel coating to refresh your vehicle's overall appearance, giving it an attractive gloss. Whether you want to paint your car the same color or go with something new and striking, your color options are only limited by your imagination. Just like picking paint for your home, we can introduce you to color samples to get the shade just right before application.
Beyond cosmetic applications, our paint shop also does touchups for collision repair. If your car was battered up in a collision, repainting the areas of repair is a standard part of the process. Using state-of-the-art technology, we'll paint the repaired areas the exact same shade as your existing color – you'll hardly notice any difference after we're done!
Whether for post-accident repair or for a cosmetic refresh, our paint shop follows a streamlined process that includes comprehensive surface preparation, surface sealing, paint application, and clear coating for greater protection. Find out more about the signature processes our paint shop follows and how we can make your car look new again by giving us a call!
Similar Services We Offer: