We can include a range of repair services in your auto body repair estimate.
When you're involved in a collision, you may feel a lot of different emotions. Many people who have been in car accidents feel worried, overwhelmed, and unsure of where to turn for help. The first step after a collision is to have your vehicle checked out to determine the extent of the damage incurred. Your vehicle includes many parts beneath its hood and affixed to its undercarriage, and issues with these components often aren't visible when looking at the car post-crash. Driving a car that has been in a collision can be dangerous and can cause further damage. At Crash Management Auto Body, we can take a closer look at your vehicle after an accident and provide you with an accurate and honest auto body repair estimate.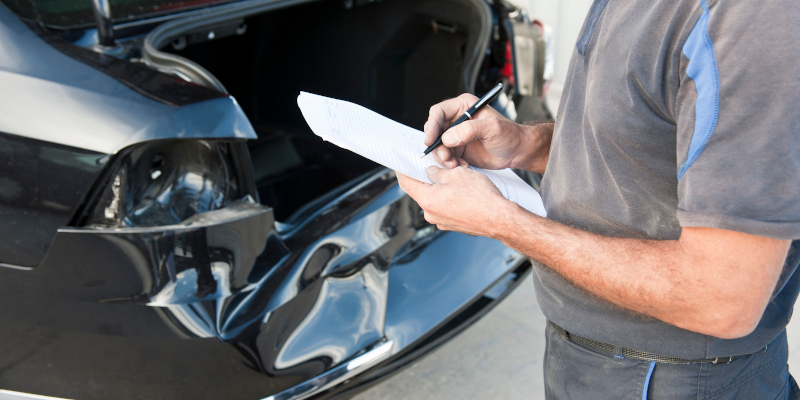 Our process of creating an estimate involves looking at all the components that have been impacted by the collision. We have experienced and knowledgeable technicians who can determine the extent of the damage and create an auto body repair estimate that will restore your vehicle to its previous state. Any type of crash can cause damage, whether to the frame, engine mounting, bumpers, or sides of the vehicle, so you want to be sure that your vehicle is repaired properly to maintain its safety.
We can include a range of repair services in your auto body repair estimate. Our services include auto frame repair, collision and dent repair, and paint services to keep your vehicle looking great. We make the process of collision repair less stressful, so you can count on us if you're located in or around Benson, North Carolina to handle the work and care for your car.
FAQS About Getting an Estimate for Auto Body Repair
After a car accident, your car probably needs some work. One of the first things you should do after the collision is come to us for an estimate about how much it'll cost to fix your car. Here are some questions we've answered about the estimation process.
When should I get an estimate after a crash?
Getting an estimate to fix your car at our auto body shop is one of the first things you should do after your accident. You can either drive your car to us yourself or have the tow truck deliver your car straight to our shop.
What do you look at during the estimate?
We look at every part of your car to see where the damage is. Even if the crash was minor, your car may still have damage on the frame, bumpers, mounting, or sides. We'll catch everything to ensure your safety once your car gets fixed.
What happens after you give an estimate?
Once we finish estimating the repairs for your car, we'll submit the estimate to your insurance company and provide you with this information. We will then start the repair process and let you know when your vehicle is ready to go.
Why should I choose you to fix my car?
Our auto body shop is trusted and reliable. We also do excellent work on vehicles after they've been in a crash.