Our auto body shop is the pinnacle of professionalism in the collision repair industry.
At Crash Management Auto Body, our auto body shop earns trust one vehicle at a time. Our local, family-owned and -operated business always puts our customers first and that's why people in Benson, North Carolina continue to choose our shop time and time again after they get into a car accident.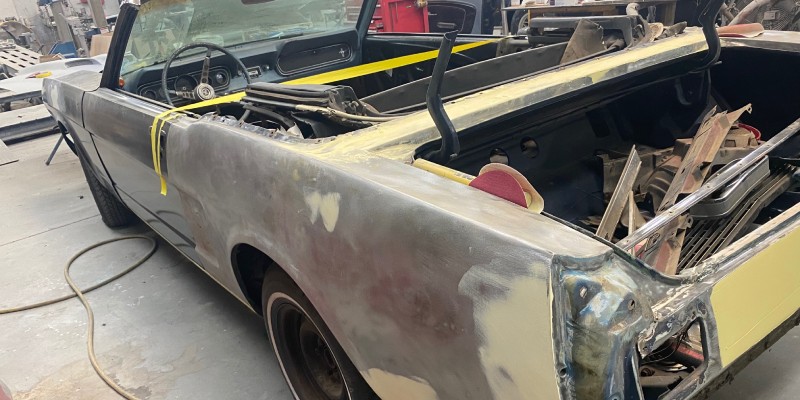 All the certified technicians at our auto body shop receive cutting-edge, ongoing training. Our rigorous quality assurance protocols also ensure we exceed all industry safety guidelines that apply to collision repair. Additionally, our rigorously trained technicians can work on nearly every model and make of vehicle on the road. Regardless of what you drive, our veteran team is up to the job and leads our industry in everything from dent repair to fender repair.
Our auto body shop places you (the customer) at the center of the collision repair experience by:
Fully assessing your car and giving you a comprehensive estimate at the very start
Working directly with your insurance company to arrange for the repairs and reduce your financial obligation
Quickly repairing your car and helping you get back on the road as soon as possible
Giving you regular updates about your car's progress, so you never feel left in the dark
The collision repair specialists at our auto body shop are here to make your life easier after a car accident. Bring your car into our shop today or give us a call at Crash Management Auto Body if you want to know more.
Auto Body Shop FAQs
When you are in an accident or a scrape, one of the first things you are likely to do after checking to make sure everyone is okay is to head to the auto body shop. Taking care of your vehicle ensures that it can take care of you and get you where you need to go. Here at Crash Management Auto Body, we want to help you make the most of your vehicle, and our auto body shop has a variety of different services to assist you. We work with many people and would like to answer some of our most frequently asked questions here:
How much will it cost to fix my car?
This will depend on the extent and the severity of the damage. Since every accident is different, we will need to assess your vehicle before we can offer an estimate. Because we have years of auto body experience, we are able to deliver accurate estimates that you can count on.
How long will it take to repair my vehicle?
The time needed to repair and restore your car will depend on where and the severity of the damages. We work hard at what we do, and we know how to make our repairs as efficient as possible.
Can I get updates on the progress of my vehicle?
Absolutely! We want you to feel involved in the progress of your vehicle, so we will give you regular updates.
Do you work with insurance?
Yes. We understand that many people are not able to make the repairs that they would like to make without the financial assistance from their insurance, so we make this process easier by working with your insurance directly.
These are just some of our most frequently asked questions that we receive as an auto body shop. If you have additional questions, we want to help you. For more information, please contact us today.
---
Similar Services We Offer: