Our body shop desires to provide a stress-free experience and complete satisfaction.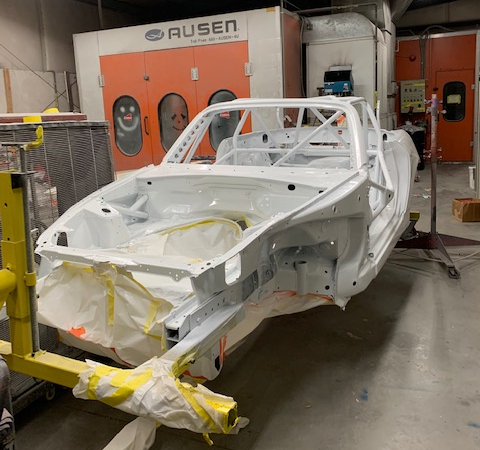 Some people go to great lengths to avoid auto body shops. They trade in a car that's looking quite beat up, or they keep driving one covered in dings, scratches, and dents. At Crash Management Auto Body, we want you to know that you don't have to do either of those. We aren't what you might imagine when you think of typical body shops. We are a family-owned and operated company that truly cares about doing the right thing for our Benson, North Carolina customers. We will work diligently to show you that we're different and make certain you have a wonderful experience.
We are passionate about making each car entrusted to us look as good as new. Whether you've been involved in a collision, have a culmination of multiple little mishaps, have an older car with faded paint, or another situation, we are confident you'll love how we can breathe new life into your vehicle. There is very little that we can't do in terms of restoring a vehicle. We can even do auto frame repair on almost any vehicle, including four wheelers and large utility trucks. We make collision repair easy and stress-free by working directly with leading insurance providers to provide free, computerized estimates.
While some body shops work by guesswork, our expert painters utilize computer technology to find the exact color match. You won't be able to tell in the least where the repair has taken place. Our rigorous quality control ensures that you will be completely satisfied and quite glad you chose us over other body shops in the area. Reach out today with any questions that you might have.
FAQs About Body Shops
When you get into an accident, your car gets a minor scrape, or you need help with some repairs on your vehicle, working with a body shop is a given. Professionals like ours at Crash Management Auto Body are able to transform your vehicle and restore it to its former glory. We have been working in this business for quite some time now and have encountered many questions regarding body shops. We wanted to take a moment to discuss some of the most frequently asked questions (FAQs) here:
Can you fix faded car paint?
Yes! If your paint is scratched, faded or in need of other restoration, we can help make it look like new again.
What if I have hail damage?
Hail damage can be tricky for some body shops because it's not just one dent that needs repairing, but often hundreds! Our body shop stands apart from other body shops in that we are able to help with a variety of dings and dents, including hail damage.
I have a custom paint color- can you match it?
Yes! We don't guess when it comes to paint colors, but instead utilize specialized computer technology to create exact matches in color.
Who will I talk to about my car?
When you work with our team, we don't give you any kind of runaround. Instead, you'll deal directly with the team that is going to be working on your vehicle. This ensures that there are no miscommunications and that your vehicle will come out as you intended.
We hope that this frequently asked questions section has been helpful and informative. If you have other questions that were not answered here, we can help. Give us a call today to learn more!
---
Similar Services We Offer: