In our experience here at Crash Management Auto Body, many drivers are protective of their cars and do all they can to keep them in like-new condition, while others take a more casual approach to car maintenance. One area where people's attitudes toward car maintenance tend to differ a great deal is in regard to the car's paint—some people will get any scuffs or scratches fixed right away, while others don't worry about getting their paint repaired at all, believing these issues to be purely cosmetic flaws.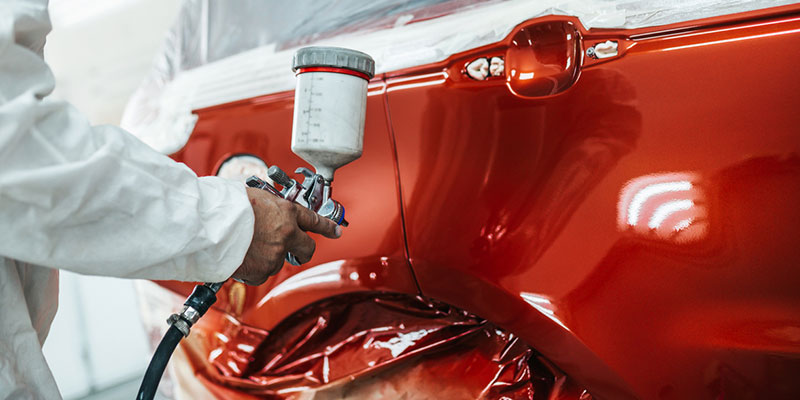 In this article, our team will go over a few reasons why car paint repair is more important than you might realize:
Your Car's Paint Prevents Rust – Your car's paint does more than just make it look good—it also provides a waterproof coating to protect the metal body from rust. If your car's paint gets scratched, the metal will be exposed to water and oxygen and will therefore be more likely to rust away over time. To keep your car's body in good condition, you will need to get damaged paint repaired as soon as possible.
Your Car's Paint Prevents Abrasion – If you were to drive a car with no paint on it at all, dust from the road would create friction against the car's body, which would gradually wear away the metal and plastic. Your car's paint creates a barrier against this abrasive action—the paint will get worn away over time, but the car underneath should remain intact. Of course, damaged paint is more likely to peel and crack, exposing the car to further damage, so we encourage you to make use of our car paint repair services in that situation.