The paint on your vehicle is not invincible and will start to fade or peel over time. If your vehicle's paint is fading or chipped, it needs some touch-ups from rock chips and road wear, you have been in an accident, or you are looking for a custom paint job, seeking out a professional paint shop is your best bet.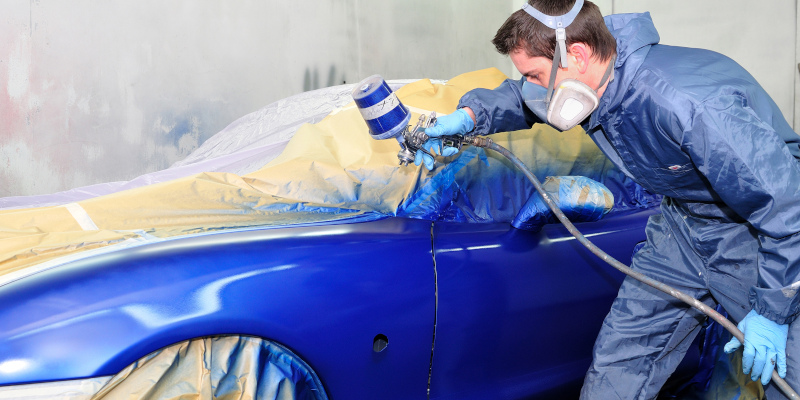 An automotive paint shop is the best place to get any type of painting done on your vehicle, whether you need to get your car repaired following a collision or you're looking to refresh the appearance of your car with a new or custom paint job. A professional paint shop can restore your vehicle and give it new life, especially if your paint is fading or peeling. Degradation of paint over time can eventually lead to other issues, such as rust, for which the only option is replacement.
Repainting your vehicle can increase its resale value and make washing and maintenance much easier. A fresh coat of paint and a new gloss coating is so much easier to clean than faded, chipped, or rough paint.
At Crash Management Auto Body, our paint shop is available for custom paint jobs, touch-up paint, and painting following a collision and auto body repair. Our trained technicians can work with you to select the best color for your vehicle. We have a wide selection of colors to choose from, and we are happy to create a custom color for your car.
We are a local, family-owned and -operated business that offers exceptional customer service and high-quality work. We know the value of your vehicle and will work to provide the best paint job around. Our team recognizes how much you love your car and will take great care of you and your vehicle.
If you are looking for a reputable paint shop, look no further. We specialize in auto body repair, painting, and car restoration, and our team is available for any type of paint job you need, even on rare and antique cars. Give us a call to see how our paint shop can assist you with all of your automotive painting needs!